One of the most common questions we get at Washed is "How do you charge?" For our normal "everyday laundry" service, we charge by the pound. We have a rate ($1.75) for weekly customers and a rate ($1.95) for by request customers.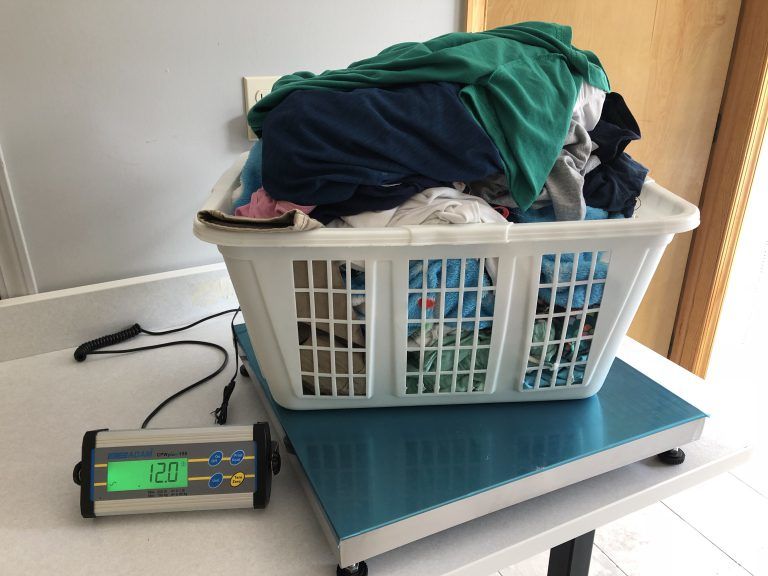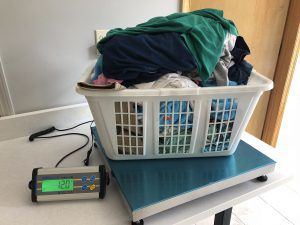 The next most common question we get at Washed is "What is a pound of laundry??" We didn't think showing 1 pound would help much, but we wanted to put some reference to this question. The picture above represents 10 pounds of laundry (the basket weighs 2 lb). We hope this gives you an idea of what a pound of laundry would be.
And finally, the third most common question we get is "What is included in the price?" This answer is simple….EVERYTHING!! Pick-up and delivery are included. Customized sorting, washing, drying, and folding are included. Also included is detergent, bleach, and softener of your choice. And finally, any special requests that you may have for your laundry are included.
We hope this helps clarify what are easily our top 3 questions about how we charge for our service. If you still have further questions, please contact us and we will clarify in whatever way we can.